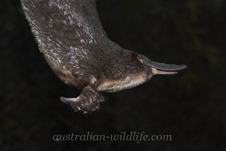 I'm interested in applications of Latent Semantic Analysis in IR and text mining. Evaluation of LSA effectiveness for Polish texts was part of my master thesis. The system I built for experiment purposes is called "Platypus".
March 2009: the book on computer dictionaries I co-authored is published.
Sept 2nd 2007: just got back from the ESSIR 2007 workshop in Glasgow.
Agnieszka Figiel, Automatic similarity evaluation of Polish texts (Automatyczna ocena podobieństwa tekstów języka polskiego), Master's thesis,
AGH Kraków University of Science and Technology, September 2006
Agnieszka Figiel, LSA as an associative text retrieval tool,
Proceedings of 3rd Language & Technology Conference, 2007
Agnieszka Figiel, Text as an information template -- automatic similarity evaluation of texts with Latent Semantic Analysis (Tekst jako wzorzec informacyjny -- automatyczna ocena podobie.stwa tematycznego tekstów za pomoc. Latent Semantic Analysis),
in Wiesław Lubaszewski, Słowniki komputerowe i automatyczna ekstrakcja informacji z tekstu,
AGH University of Science and Technology, 2009